Thinking about ordering flowers from Royer's Flowers in Lancaster, PA? You should know that it's highly likely whatever you pay for will not be delivered. If you know the person well, then you'll be able to talk to them about the order and find out if they delivered what you paid for. If you don't, then you will have to always wonder if they actually delivered everything, or – anything. Read below for my good friend Ryan's terrible encounter with Royer's flowers in Lancaster, PA.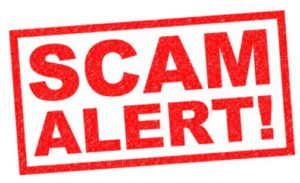 Yesterday, my good friend ordered flowers for his mother's birthday. He is a busy person, and often forgets what day it is, but this time he planned ahead and ordered her flowers. He grew up in Lancaster, PA and given there's not a ton of flower shops in the area, he remembered Royer's flowers. Having a sense of not trusting a company like 1-800 flowers, he purposely googled Royer's and placed the order directly from Royer's Flowers official site.
He picked out a set of flowers – lavender somethings. Not a flower buff, so not totally sure, but purple is his mom's favorite color. You can see the selection below.

In the checkout process, he noticed that they had add-ons. There was a $5 option to add $3 roses. That's a no brainer – have one less beer when you're out so your mom has an extra filled set of flowers. He added that on without a thought.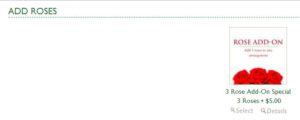 Scroll down on Royer's Flowers site and there's more options to add onto your flower order. Royer's allows you to add on Chocolates and even teddy bears. He decided to add on an order of chocolates for $12.99.
He checked out, set the flower delivery date for September 8th, 2017, and went on with his busy life. When the day came, his mom gave him a call to thank him for sending her flowers. The whole process looked to be a success. Then, throughout conversation, he asked her how the chocolates were because he was curious to hear how flower shop add-on chocolates would taste. He assumed they wouldn't be the best quality, but wanted her to know it was the thought that counts. When she said, "there were no chocolates," he was pretty surprised. Having just received the flowers from Royer's, she went and double checked to make sure she had not missed them. Sure enough, there were no chocolates to be found. Royer's Flower shop had not delivered them.
Somewhat annoyed, and very curious – he asked if there were any roses included in the flowers. "No" his mom replied. She didn't care, it was the thought that counted, but if someone pays for flower delivery with add-ons, then the add-ons should be included. Royer's had accepted the money and then just decided not to deliver what they promised.
After careful investigation, we identified that this is a common practice from rogue flower shops that take money for add-ons, such as chocolates, and then don't deliver them. Studies show that 60% of the time, people who order flowers from flower shops like Royer's don't know the other person well enough to ask them if the full order was delivered.
While not entirely relevant to my blog, I wanted to include my friend's story because he was really annoyed that Royer's Flower shop in Lancaster, PA tricked him into paying more for delivery add-ons and then did not deliver what he paid for. I wanted to make all of my readers aware not to ever order flower delivery from Royer's as you likely will be ripped off.
Have you ever ordered from Royer's in Lancaster? Comment on your experience whether positive or negative.