I've seen the infomercials on Sunday morning television for Direct Buy. People claim to save thousands, or tens of thousands of dollars of home furnishings and building supplies. I felt like that's too good to be true. I thought it might be a scam so I decided to give them a call and check it out.
DirectBuy is NOT a scam
The lady was a pretty big help with my questions, no complaints about her. But still, I felt it'd be important to visit the Direct Buy showcase in order to conduct a real DirectBuy review. I still, despite the lady being pretty friendly on the phone, thought there was some sort of DirectBuy scam.
So I visited the DirectBuy showcase and it was pretty neat. I actually didn't have much time to stay, but I watched their presentation and it seemed like a pretty solid gig. I made a friend there who was also there to see the presentation – he was a pretty cool guy. I think he ended up joining, but I did not. Mainly because I just don't have any stuff to buy yet. I'll revisit the DirectBuy showcase next year and may join.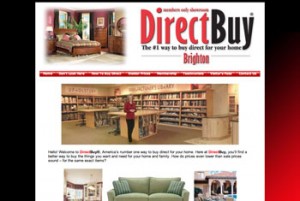 DirectBuy Update 9-14-11
If you were hesitant to join DirectBuy, I hear they are doing a 30-day money back trial. I have not verified they definitely have this yet, but I will keep looking into it.
Update 11/27/05
This seems to be a pretty hot topic, so I've decided to revisit Directbuy.
After I received several emails inquiring whether or not I found anything else out about the company, I decided to do a little research I found that there are many direct buy reviews out there.
One lady wrote to me and summed it up well:
"DirectBuy membership, It works if you do it right. My husband and I went to the presentation, and it seems like a good idea. Yes, you will save money, it seems, but it's obviously only a good idea if you're going to buy something. I have no complaints about direct buy, but I could see where someone would be unhappy if they joined and never used the service. I did that with cosco one year. Paid to join but never went there because I was too lazy."
If you have ever looked into Direct Buy, or know of any other resources that may help those who are interested in the membership club, please post comments and/or your review here (scroll to bottom).
Update 1/4/07
Thank everyone who has left a testimonial in the comments. Hearing feedback about Direct Buy is a big help to clear up confusion on their membership club. Please keep posting comments here!