It seems hard to believe that the car season for 2013 is just around the corner, especially because 2012 isn't even halfway over yet. For those who are dying for a new, hit car, there are some great cars that are coming out on the market in 2013.
2013 Ford Focus
The new Focus is finally hitting the U.S. market, as well as another 2013 Ford Focus. Rumored to have a six speed manual as well as a turbocharged 2.0-liter, this car is said to go fast. Ford also says that this car will have excellent suspension, great tires, and better breaks, which will only boost the power of the horsepower. Those who want to wait for the car should estimate at least $25,000 in their car budget. This car hit most U.S. markets in January, 2012.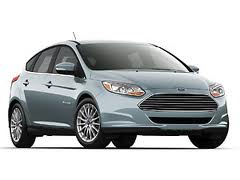 Wait For The New Dodge Dart
Those who can wait to purchase a new car might hold on for the new Dodge Dart, rumored to be released in 2013. The Dart is rumored to be an "American" car with the soul of an Italian, making it perhaps one of the most diverse cars on the market. The high-strength steel body is perfect for anyone worried about car security. Additionally, this small car is sleek and sporty, with standard four-wheel discs as well as great standard equipment and bonus other features.