Almost everyone wants to be a parent, but few people stop to think about the cost of bringing that little bundle of joy into the world. In fact, having a child and raising him or her to the age of eighteen can be more expensive than the average college degree. The Center for Nutrition Policy and Promotion claims that the typical family can expect to spend as much as $222,000 raising their baby! This number is widely variable, however, and depends on a number of assumptions about family income, location, child care and so on.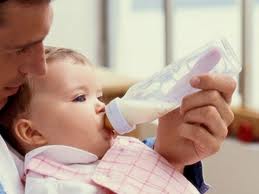 A number that is much easier to pin down is the cost of actually having the baby. Pregnancy and child birth can be expensive, and then there are the things new parents have to buy for the little one: a car seat, clothing, diapers and so on. Pregnancy is the first expense that must be paid for, and there are plenty of expenses that come along with the joy.
First and foremost, the mother-to-be needs to buy prenatal vitamins. A month's supply can cost anywhere from $10 to $50. Prenatal care is expensive; even if the future parents are insured, they must still pay co-pays for each visit and any tests that need to be run. A woman that is paying out-of-pocket can expect to pay at least $2,000, but even insured patients will still have to come up several hundred dollars.
Childbirth classes can be anywhere up to and including $200. The mother-to-be has to buy maternity clothing, as well. Labor and delivery costs continue to rise; the average vaginal birth now costs up to $12,000, while a Caesarean section can top out at $20,000. Insurance will cover a large part of the bill, but not all.
Then there are the expenses surrounding the baby. The list of things expectant parents need to buy is frighteningly long and includes everything from a car seat to clothing. Luckily, baby showers often provide a number of these items.
Once the baby is born, the expenses continue to mount. The parents have to pay for diapers, formula, wipes and other supplies. One expense many parents neglect to plan for is child insurance. A number of child insurance plans are available today, including health plans and life insurance. All parents need to make sure their new child and their finances are protected in the event that something goes wrong.